After I make a sale I send a personal note to the customer. I thank them for their purchase, ask for feedback, and request a photo of the customer in their new digs.
I sold this jumpsuit to Agnes aka Thunersee on Etsy.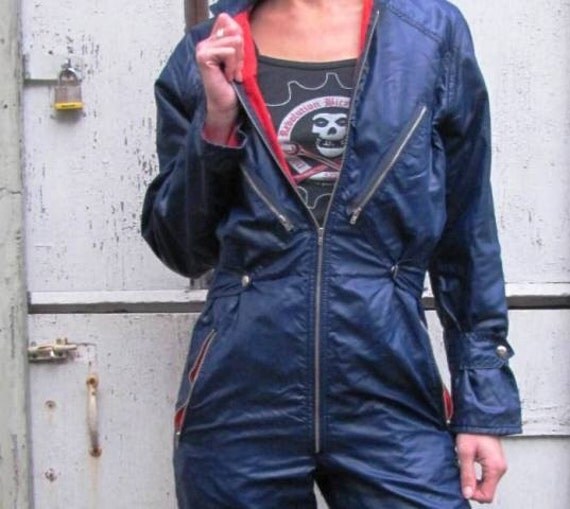 About
Mother of a 3 year old, former graphic designer,
adores jumpsuits
, loves vintage
Female
Joined April 28, 2009
Favorite materials
"thanks so much for the jumpsuit! it just kept me warm during a trip to Montreal! That's me and my sleeping 3-year old son... You can hardly see the overall, sorry, bad pic. All the best and keep up the good work! Agnes"
Gorgeous shot!
I love your whole ensemble. Rocking jumpsuit, geometric sweater, furry vest, animal hat and I can't forget that little man...ADORABLE!
I hope you took Montreal by storm and not the other way around. It looks awfully cold!
Thank you for your appreciation photo. You made my day.
XOXOX
T H E B A D T W I N